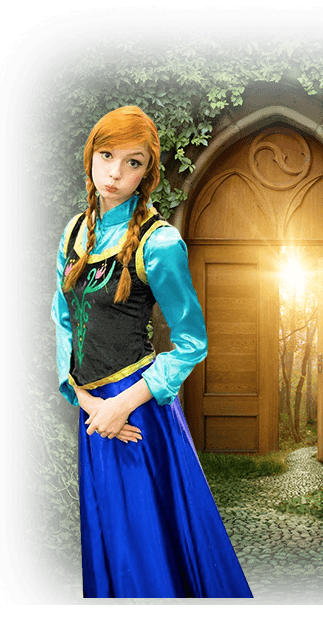 You're invited to Australia's Most Magical Fairy Party
The Good Fairies are dedicated to helping families celebrate their most memorable events and special occasions. We offer, fairy parties, face-painters and balloon benders or fairy activity programs for weddings, christenings and characters for corporate events such as product launches and promotions. No matter the occasion, we can turn it into the kind of wonderland you've only ever dreamed of.
A unique party that you'll always remember
We offer our fairy parties in Brisbane, Gold Coast, Melbourne and Sydney and guarantee a wonderful experience for all, no matter how young or old you are. Our options range from basic to more extravagant packages that pull out all the stops for your special day. With a wide selection of characters to choose from, including Frozen, Cinderella, Mermaid and Alice in Wonderland there is bound to be a theme that suits everyone's wishes for their fairy party in Sydney, Melbourne, Brisbane or Gold Coast.
Occupy the little ones at your next corporate function
Our parties are a perfect way to keep the kids entertained at events where they would otherwise get bored and a tad unruly. While you're enjoying yourself, we can take care of the children with face painting, games and craft activities that will keep them occupied for hours on end. It's the perfect way to welcome young families into business functions while ensuring that everyone has the fun they deserve.
We're proud to offer our fairy and character entertainment in Brisbane, Gold Coast, Melbourne and Sydney so that people all across the country can enjoy the magic we have to offer. We're dedicated to providing a wonderful time for everyone involved, and we can guarantee that parents will love seeing their kids' eyes light up the second our characters walk out to greet them. Our range of party packages are suitable for all birthdays and special events that you want to remember forever. So if you want a little bit of magic in your life, book a fairy party in Melbourne, Sydney, Brisbane or Gold Coast by calling 1300 432 474.